InStockTrades will be moving across the street to a new warehouse location starting Thursday, June 1st. We will be processing orders up until Wednesday, May 31st at 12pm EST. After that point, our staff will be focusing on packing up our warehouse and transitioning to our new location. We hope to be back processing orders by Monday, June 5th. With this move we will be getting a larger warehouse which will allow us to better house our products and your orders!
We do ask for your patience during this time and ask that you please limit any order inquiries to our customer service team.
Shinichirou Nariie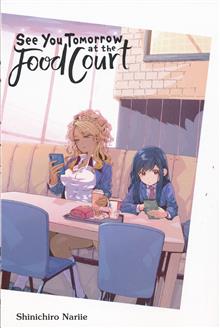 (W/A) Shinichirou Nariie Wada is an honor student who keeps to herself and has an air of mystery around her. Yamamoto is an intimidating fashionista with dyed blond hair and shortened skirt. Though this unlikely duo seems to have nothing in common, it's only during their daily meetings at the food court that they can be themselves!
Results 1 - 1 of 1