InStockTrades will be moving across the street to a new warehouse location starting Thursday, June 1st. We will be processing orders up until Wednesday, May 31st at 12pm EST. After that point, our staff will be focusing on packing up our warehouse and transitioning to our new location. We hope to be back processing orders by Monday, June 5th. With this move we will be getting a larger warehouse which will allow us to better house our products and your orders!
We do ask for your patience during this time and ask that you please limit any order inquiries to our customer service team.
JiEun Ha
(W) JiEun Ha (A) HeeEun Kim (CA) Hee-Eun Kim What if your greatest wish could be granted? Mr. Dante, the second-floor resident of Void's enigmatic mansion at 6 Roland Street, finds a patron for his poetry in a certain aristocrat. Accepting an invitation to the prestigious aristocrat's salon, Mr. Dante makes a startling discovery that throws his whole life - and love life - into confusion! What will Dante's ultimate wish be? And what of the mysterious couple living on the third floor?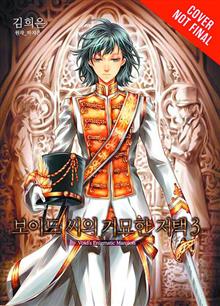 (W) JiEun Ha (A) HeeEun Kim (CA) Hee-Eun Kim What if your greatest wish could be granted? The enigmatic mansion on 6 Roland Street belongs to one Mr. Void, who resides on the seventh floor. Unbeknownst to the rest of the tenants in Void's mansion, their greatest wishes could be granted. And as the stories of the residents intertwine, they soon learn that what they desire is not always what is best. The mysterious incidents surrounding the mansion on 6 Roland Street have not gone unnoticed, and Sergeant Ruth of the police department is put on the case. With particular ties to the fourth-floor resident, Ruth finds she can't keep the past out of her present as she draws closer to a lead.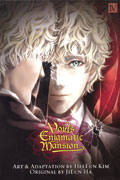 (W) JiEun Ha (A) HeeEun Kim (CA) Hee-Eun Kim A full-color manwha adaptation of JiEun Ha's gothic fantasy novel, Void's Enigmatic Mansion! What if your greatest wish could be granted? A woman knocking on death's door, a mother estranged from her children, and a young sixteen-year-old girl who was once in love with a mysterious man. The story of Mrs. Audrey, the fifth-floor tenant, begins. But when it seems like there's nothing left to live for, what wish could someone possibly have?
Results 1 - 3 of 3