InStockTrades will be moving across the street to a new warehouse location starting Thursday, June 1st. We will be processing orders up until Wednesday, May 31st at 12pm EST. After that point, our staff will be focusing on packing up our warehouse and transitioning to our new location. We hope to be back processing orders by Monday, June 5th. With this move we will be getting a larger warehouse which will allow us to better house our products and your orders!
We do ask for your patience during this time and ask that you please limit any order inquiries to our customer service team.
Kevin Mutch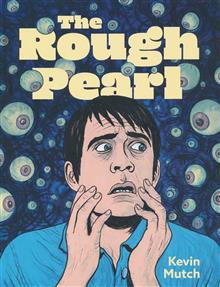 (W) Kevin Mutch Adam Kline is stuck in a university job, surrounded by academic boors and completely ignored by the New York art scene. Miraculously, a promotion appears and a high-end art dealer expresses interest in his work. However, he keeps blacking out at the most inopportune times and his perception of reality and fantasy begins to blur?.This wryly funny tale is further enlivened, as Adam contends with an eerie, pitch-black void, flesh-eating zombies, and a network of bug-eyed aliens. As if getting by in NYC wasn't hard enough!
Results 1 - 1 of 1