InStockTrades will be moving across the street to a new warehouse location starting Thursday, June 1st. We will be processing orders up until Wednesday, May 31st at 12pm EST. After that point, our staff will be focusing on packing up our warehouse and transitioning to our new location. We hope to be back processing orders by Monday, June 5th. With this move we will be getting a larger warehouse which will allow us to better house our products and your orders!
We do ask for your patience during this time and ask that you please limit any order inquiries to our customer service team.
Norm Harper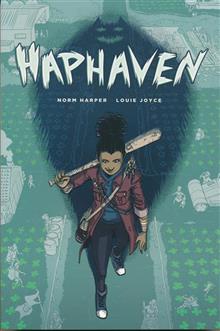 (W) Norm Harper (A/CA) Louie Joyce After stepping on a crack and breaking her mother's back, ever superstitious Alex Mills must journey to Haphaven, the world where all of Earth's superstitions draw their power. On the search for the lucky rabbit's foot to save her mom, Alex learns that breaking with superstition might be the key to saving her mom, even if it means she could get jinxed along the way.
Results 1 - 1 of 1