InStockTrades will be moving across the street to a new warehouse location starting Thursday, June 1st. We will be processing orders up until Wednesday, May 31st at 12pm EST. After that point, our staff will be focusing on packing up our warehouse and transitioning to our new location. We hope to be back processing orders by Monday, June 5th. With this move we will be getting a larger warehouse which will allow us to better house our products and your orders!
We do ask for your patience during this time and ask that you please limit any order inquiries to our customer service team.
Tatsuki Fujimoto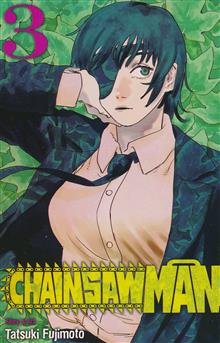 (W/A) Tatsuki Fujimoto A mysterious devil is demanding Denji's heart! Will the devil hunters from Division 4 agree to this deal to save themselves? Or will Denji have to do what Denji does best-turn into a chainsaw and slice up everything that gets in his way?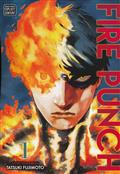 (W/A/CA) Tatsuki Fujimoto Orphaned siblings Agni and Luna, like the Ice Witch who cursed their world, are two of the 'blessed,' humans who hold special abilities. However, not all who are blessed are friendly, and after another of their kind attacks him and decimates his village, Agni fights to survive, vowing revenge. For mature audiences.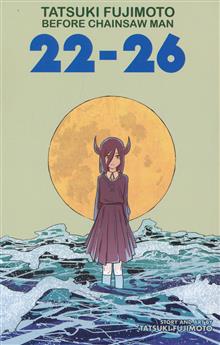 (W) Tatsuki Fujimoto See the origins of the mad genius who created Chainsaw Man! This short story manga collection features Tatsuki Fujimoto's earliest work. It's rough, it's raw, and it's pure Tatsuki Fujimoto! For older teen audiences.
Results 1 - 3 of 3