InStockTrades will be moving across the street to a new warehouse location starting Thursday, June 1st. We will be processing orders up until Wednesday, May 31st at 12pm EST. After that point, our staff will be focusing on packing up our warehouse and transitioning to our new location. We hope to be back processing orders by Monday, June 5th. With this move we will be getting a larger warehouse which will allow us to better house our products and your orders!
We do ask for your patience during this time and ask that you please limit any order inquiries to our customer service team.
Denton J. Tipton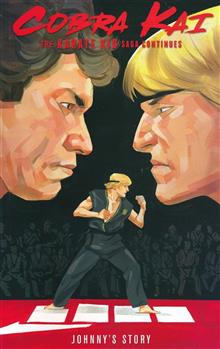 (W) Denton J. Tipton (A/CA) Kagan McLeod Is Johnny really the good guy? See The Karate Kid in a whole new light this June in this retelling through the eyes of Johnny Lawrence, two-time All Valley Tournament Champion.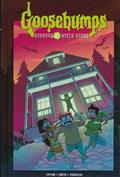 All the kids in Beaver Creek, Oregon, know that the old Whaley House is probably haunted, so when young tech entrepreneur Veruca Curry moves in, the kids fear there's more to her than meets the eye. The adults in town think that Veruca is just the sort of hip, young new blood that Beaver Creek needs, but Rosie, a loner who loves anime and Japanese comics, Carlos, a popular preppy boy, and Becca, the school's star athlete, find out the terrible truth-Veruca is a witch, and she's got a terrible plan that could destroy Beaver Creek unless they can stop her.
Results 1 - 2 of 2