InStockTrades will be moving across the street to a new warehouse location starting Thursday, June 1st. We will be processing orders up until Wednesday, May 31st at 12pm EST. After that point, our staff will be focusing on packing up our warehouse and transitioning to our new location. We hope to be back processing orders by Monday, June 5th. With this move we will be getting a larger warehouse which will allow us to better house our products and your orders!
We do ask for your patience during this time and ask that you please limit any order inquiries to our customer service team.
Yukito Ayatsuji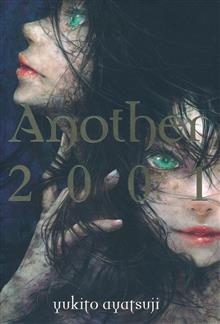 (W) Yukito Ayatsuji (A) Hiro Kiyohara It has been three years since the calamity of 1998 that claimed the lives of many students in Yomiyama North Middle's class 3-3. After being placed into the cursed class, Sou Hiratsuka will have to work alongside class of 1998 survivor Mei Misaki in order to avert a new disaster. But as mysterious accidents and deaths pile up despite their countermeasures, the pair will be forced to reckon with Yomiyama North's deepest mysteries...
(W) Yukito Ayatsuji (A/CA) Hiro Kiyohara Summer, 1998. Mei Misaki, age fifteen, has gone with her family to their seaside vacation home. There she meets the ghost of Teruya Sakaki, her classmate from Yomiyama North Middle School Class 3-3 who, like Mei, witnessed the mysterious events that had transpired at the school. There begins an adventure of memory and mystery as they search for the ghost's body and his memories alike.
Results 1 - 2 of 2