InStockTrades will be moving across the street to a new warehouse location starting Thursday, June 1st. We will be processing orders up until Wednesday, May 31st at 12pm EST. After that point, our staff will be focusing on packing up our warehouse and transitioning to our new location. We hope to be back processing orders by Monday, June 5th. With this move we will be getting a larger warehouse which will allow us to better house our products and your orders!
We do ask for your patience during this time and ask that you please limit any order inquiries to our customer service team.
Ichijo Misaki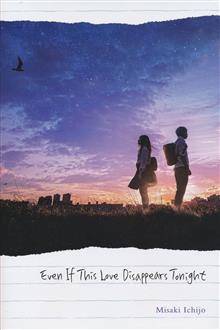 (W) Ichijo Misaki When Toru Kamiya is pushed into falsely confessing his love to Maori Hino, she tells him she'll date him on three conditions. 1) Don't talk to her until after school. 2) Keep any communication between them concise. 3) Don't really fall in love. Unfortunately, he isn't able to keep the last rule-and when he tells her how he feels, she reveals that she has an illness that prevents her from remembering anything that happened the previous day, and that she uses a diary to keep track. But Toru is determined to build a relationship with her, one day at a time?
Results 1 - 1 of 1