InStockTrades will be moving across the street to a new warehouse location starting Thursday, June 1st. We will be processing orders up until Wednesday, May 31st at 12pm EST. After that point, our staff will be focusing on packing up our warehouse and transitioning to our new location. We hope to be back processing orders by Monday, June 5th. With this move we will be getting a larger warehouse which will allow us to better house our products and your orders!
We do ask for your patience during this time and ask that you please limit any order inquiries to our customer service team.
Monica Gallagher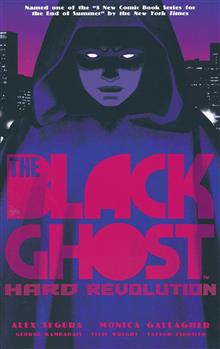 (W) Monica Gallagher, Alex Segura (A) George Kambadais (CA) Greg Smallwood From Alex Segura (Silent City) and Monica Gallagher comes a new original graphic novel about corruption and justice. Meet Lara Dominguez-a troubled Creighton cops reporter obsessed with the city's debonair vigilante-the Black Ghost. With the help of a mysterious cyber-informant named LONE, Lara' inched closer to uncovering the Ghost's identity. But as she searched for the breakthrough story she desperately needs, Lara will have to navigate the corruption of her city, the uncertainties of virtue, and her own personal demons. Will she have the strength to be part of the solution-or will she become the problem? Collects the original graphic novel The Black Ghost in print for the first time.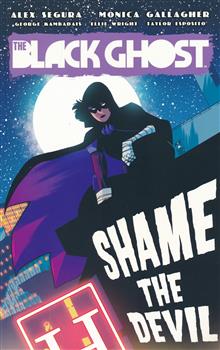 (W) Monica Gallagher, Alex Segura (A) George Kambadais, Marco Finnegan (CA) Greg Smallwood Six months after the events of the first arc, we find Lara in a different spot. Sober and focused on her job at The Creighton Courier covering the increasingly corrupt CCPD. But that's all about to change. A letter from a dead man, Marco Nava-the original Black Ghost, and her brother Tomas's best friend-derails Lara's plans, and sends her sprinting down a rabbit hole to find out more about the man who wore the Black Ghost mask before he was gunned down. Collects Black Ghost series two, #1-#5 in print for the first time.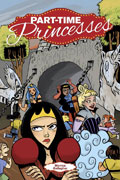 (W/A/CA) Monica Gallagher Beautiful, popular, and adored by all, Courtney, Amber, Tiffany, and Michelle can't wait to graduate and take their place among the world's elite. But when all their future plans are ruined, the girls have only one back-up plan-working as costumed princesses at the local amusement park. Unfortunately, increased gang activity has driven away all but the most loyal of customers. With the park on the verge of closing, the girls resolve to fight back, bring back their adoring customers, save the amusement park they never wanted to work at, and maybe learn something about themselves along the way.
Results 1 - 3 of 3