InStockTrades will be moving across the street to a new warehouse location starting Thursday, June 1st. We will be processing orders up until Wednesday, May 31st at 12pm EST. After that point, our staff will be focusing on packing up our warehouse and transitioning to our new location. We hope to be back processing orders by Monday, June 5th. With this move we will be getting a larger warehouse which will allow us to better house our products and your orders!
We do ask for your patience during this time and ask that you please limit any order inquiries to our customer service team.
Rikke Villadsen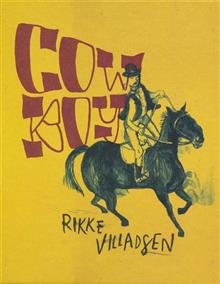 (W/A/CA) Rikke Villadsen In this wild west frontier town, nothing is quite what it seems. Painted ladies soar through the sky, townsfolk flicker and fade, and gender seems as fluid as oozing ink. At the heart of this surreal tale, a restless woman longs to break free from her confinement and ride off into the sunset. Both an homage to the classic Spaghetti Westerns of Sergio Leone and a fiercely feminist send-up of gruff masculinity, Cowboy is a Western unlike any other.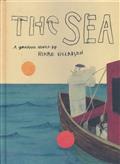 (W/A/CA) Rikke Villadsen Danish cartoonist Rikke Villadsen makes her English language debut with this story of a sailor that is playfully creepy and oddly beautiful. A fisherman's life traversing the ocean is full of danger and surprise, but even the most experienced seafarer would not be ready to pull up their net after they've caught a newborn baby and a talking fish! Thus begins a story full of expressive pencil drawings, provocative symbolism, and a madness that doesn't just bubble beneath the surface of the water, but drenches the sailor-and the reader-like a tidal wave. Depicted in distinctive, and often grotesque, graphite, these unlikely shipmates trek through the thick fog, provoked by nature's powerful siren song and perhaps something even more sinister. Revelations arise about the sailor's perplexing childhood and the dubious birth of the mysterious baby as waves violently crash against the ship, already in a descent toward absurdity. Villadsen's first foray into the American literary scene is ultimately about the end of one life, the beginning of another, and a man, lite
Results 1 - 2 of 2