InStockTrades will be moving across the street to a new warehouse location starting Thursday, June 1st. We will be processing orders up until Wednesday, May 31st at 12pm EST. After that point, our staff will be focusing on packing up our warehouse and transitioning to our new location. We hope to be back processing orders by Monday, June 5th. With this move we will be getting a larger warehouse which will allow us to better house our products and your orders!
We do ask for your patience during this time and ask that you please limit any order inquiries to our customer service team.
David Tipton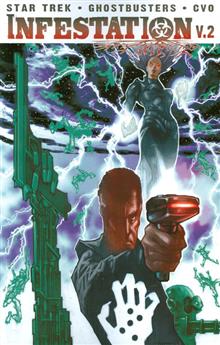 The first-ever event in IDW Publishing's history crosses over into the Star Trek universe! A routine visit to a colony world takes a horrifying turn when Admiral Kirk, Mr. Spock and Dr. McCoy find themselves surrounded by hordes of the undead! Then, the event continues into the Ghostbusters universe, thanks to a plague of poltergeists that resist long-term storage in the containment grid, the Ghostbusters are dealing with a surplus of work... and their job is only going to get harder when Britt's zombies try to take a nibble out of the Big Apple! And, finally, back to the IDW universe for the grand finale. Britt has returned, armed with new technology that will spread the Infestation across all known realities. Zombie apocalypse looms and the remaining members of CVO are running out of options... humanity's last hope may be a risky sacrifice that could alter the IDW universe forever!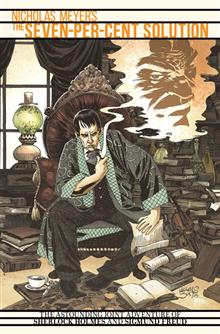 (W) David Tipton, Scott Tipton (A) Ron Joseph (CA) Kelley Jones The best-selling Sherlock Holmes novel by writer/director Nicholas Meyer comes to comics! The real story behind Sherlock Holmes' final confrontation with Professor Moriarty is at long last revealed! Who is the real Moriarty? Why did Holmes disappear for so long? The game is afoot!
Results 1 - 2 of 2