InStockTrades will be moving across the street to a new warehouse location starting Thursday, June 1st. We will be processing orders up until Wednesday, May 31st at 12pm EST. After that point, our staff will be focusing on packing up our warehouse and transitioning to our new location. We hope to be back processing orders by Monday, June 5th. With this move we will be getting a larger warehouse which will allow us to better house our products and your orders!
We do ask for your patience during this time and ask that you please limit any order inquiries to our customer service team.
Inio Asano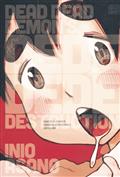 (W/A/CA) Inio Asano The alien menace has been hovering over Tokyo for years, but the invaders aren't content to just sit back and loom. One of them has taken to the streets of the city in human disguise in order to surveil the locals. He may not be the first, and he's certainly not the last. Meanwhile, Kadode Koyama and her friends continue to deal with the peril of upcoming college entrance exams, as the stress of studying under the constant threat of annihilation sends some running to safer cities. At least it's almost Christmas! For mature audiences.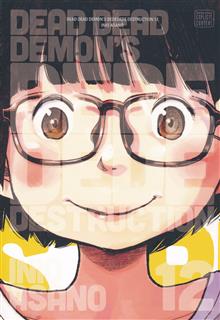 (W/A) Inio Asano The end of the world really sucks-rogue AI, foreign occupation, constant firefights between freedom fighters and terrorists, sudden death raining from above. How do you even begin to start over in the middle of all that? Maybe you can't. Maybe you just have to reset. This is the end! For mature audiences.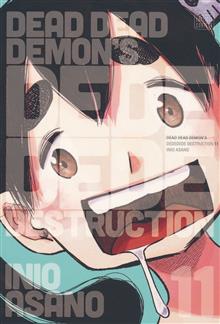 (W/A) Inio Asano Wow, it's the end of the world! Everyone is so screwed? For mature audiences.
Results 1 - 3 of 3