InStockTrades will be moving across the street to a new warehouse location starting Thursday, June 1st. We will be processing orders up until Wednesday, May 31st at 12pm EST. After that point, our staff will be focusing on packing up our warehouse and transitioning to our new location. We hope to be back processing orders by Monday, June 5th. With this move we will be getting a larger warehouse which will allow us to better house our products and your orders!
We do ask for your patience during this time and ask that you please limit any order inquiries to our customer service team.
Vincent Brugeas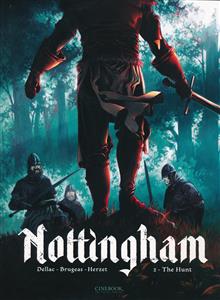 (W) Vincent Brugeas, Emmanuel Herzet (A) Benoit Dellac Prince John was not at all impressed with the Sheriff of Nottingham's resistance to his plans, any more than with the support the regent of England gives the same William. When he learns that the regent's secretary is none other than William's uncle, John Lackland decided to kill two birds with one stone, and deprive both his political rival and his enemy in Nottingham of a precious ally. Meanwhile, in Sherwood, a mysterious 'Hood' has taken to robbing rich merchants.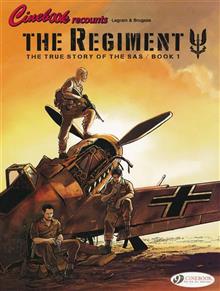 (W) Vincent Brugeas (A) Thomas Legrain The true and incredible story of the origins of a unit that would become legendary during the Second World War, and remains to this day one of the best Special Forces outfits in the world. 1941. Almost all of Europe is under the Nazi heel. Great Britain still holds out, but the situation worsens with every passing day. And in North Africa, gateway to the Middle East and its immense oil reserves, Rommel now threatens Egypt, keystone of British defenses. In those desperate times, three men (David Stirling, Blair Mayne and 'Jock' Lewes), three unconventional officers, band together to create a small, elite unit that will become a military legend: the SAS.
Results 1 - 2 of 2