InStockTrades will be moving across the street to a new warehouse location starting Thursday, June 1st. We will be processing orders up until Wednesday, May 31st at 12pm EST. After that point, our staff will be focusing on packing up our warehouse and transitioning to our new location. We hope to be back processing orders by Monday, June 5th. With this move we will be getting a larger warehouse which will allow us to better house our products and your orders!
We do ask for your patience during this time and ask that you please limit any order inquiries to our customer service team.
Carol Tyler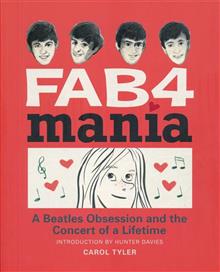 (W/A/CA) Carol Tyler Acclaimed cartoonist Carol Tyler (Soldier's Heart) recreates the exhilaration of Beatlemania at its height in 1965 and the odyssey that leads her to the famous Beatles Chicago concert later that year. The book brims with rich period details, humor, insight, and beautiful drawings capturing the spirit of the time. It is also about the Beatles, of course, as seen through the eyes of a young, giddy teenager and a reflective, adult artist, and the joy the band gave and continues to give.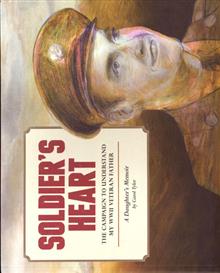 (W/A/CA) Carol Tyler Carol Tyler's graphic memoir chronicles her fraught relationship with her WWII veteran father and how the trauma of war effected the Greatest Generation and those who followed. Even though Tyler's work has an accessible, homemade feel (the organizing metaphor of the book is a family photo album), You'll Never Know is a sophisticated graphic work about war, love, loss and is also a tribute to servicemen and women.
Results 1 - 2 of 2