InStockTrades will be moving across the street to a new warehouse location starting Thursday, June 1st. We will be processing orders up until Wednesday, May 31st at 12pm EST. After that point, our staff will be focusing on packing up our warehouse and transitioning to our new location. We hope to be back processing orders by Monday, June 5th. With this move we will be getting a larger warehouse which will allow us to better house our products and your orders!
We do ask for your patience during this time and ask that you please limit any order inquiries to our customer service team.
Mark Gatiss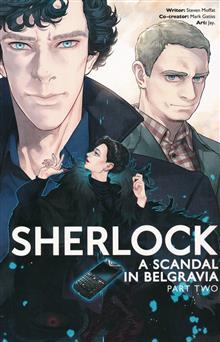 (W) Mark Gatiss, Steven Moffat (A/CA) Jay The second part of the Manga adaptation of the fourth Sherlock BBC episode - printed in English in the US for the first time! Fresh from confronting Moriarty in the end of The Great Game, Sherlock Holmesand John Watson are called to save the royal family from blackmail at the hands of Irene Adler, a dominatrix known as 'The Woman'. Adler pulls Sherlock into a complex web of mysteries involving the CIA and the MoD, with secrets that could threaten to threaten international security and topple the monarchy.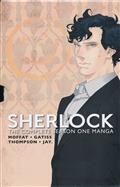 (W) Mark Gatiss & Various (A) Jay Slipcase containing the first three volumes of the Sherlock Manga: A Study in Pink, The Blind Banker, and The Great Game.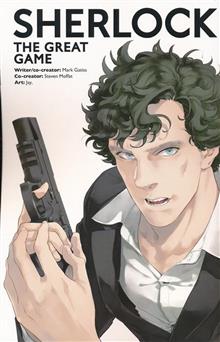 (W) Mark Gatiss (A/CA) Jay Collecting the latest series of the brilliant manga adaption of the fanatically followed TV show, starring Benedict Cumberbatch and Martin Freeman!
Results 1 - 3 of 3