InStockTrades will be moving across the street to a new warehouse location starting Thursday, June 1st. We will be processing orders up until Wednesday, May 31st at 12pm EST. After that point, our staff will be focusing on packing up our warehouse and transitioning to our new location. We hope to be back processing orders by Monday, June 5th. With this move we will be getting a larger warehouse which will allow us to better house our products and your orders!
We do ask for your patience during this time and ask that you please limit any order inquiries to our customer service team.
Franco Art Baltazar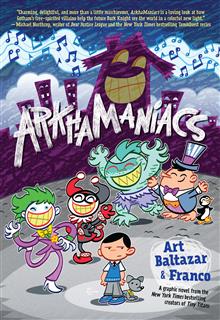 (W) Art Baltazar, Franco (A/CA) Art Baltazar Art Baltazar and Franco?the Eisner Award-winning creative team behind Superman of Smallville and Tiny Titans?provide their signature take on a certain apartment building (Arkham) in Gotham City and the people (mostly) who live there! Young Bruce Wayne is drawn to the fun and excitement he sees going on at Arkham, but to Wayne Enterprises, it?s just another property they own. Bruce is determined to find out why Arkham is full of so much fun and laughter. What exactly is going on over there? Time to sneak over when no one is looking...even though it?s like the house is laughing at him! Ha ha ha!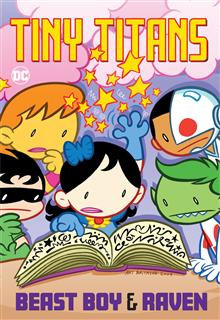 (W) Art Baltazar, Franco (A/CA) Art Baltazar Aw yeah, Titans! Written and illustrated by the Eisner Award-winning duo of Art Baltazar and Franco in the series that launched them to stardom, it?s fun for the whole family as teen-y tiny Titans Raven and Beast Boy go on all sorts of awesome adventures. Collects stories from Tiny Titans #1-4, #6, #8, #12-14, #17, #20, #26-27, and #44.
Results 1 - 2 of 2