InStockTrades will be moving across the street to a new warehouse location starting Thursday, June 1st. We will be processing orders up until Wednesday, May 31st at 12pm EST. After that point, our staff will be focusing on packing up our warehouse and transitioning to our new location. We hope to be back processing orders by Monday, June 5th. With this move we will be getting a larger warehouse which will allow us to better house our products and your orders!
We do ask for your patience during this time and ask that you please limit any order inquiries to our customer service team.
Syu Sakuratani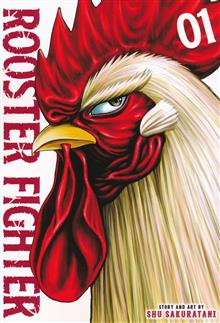 (W/A) Syu Sakuratani The neighborhood cock of the walk is more than just an ordinary rooster-he's humanity's greatest defender! His opponents may be ten stories tall, but nothing is bigger than his stout heart and his fearsome, earth-shattering cry-cock-a-doodle-do! For older teen audiences.
(W/A) Syu Sakuratani Keiji the superpowered rooster continues his quest to find the demon that killed his sister. Determined to spare others from a violent death, he refuses to allow himself any companions. But a young fan and an old flame have their own reasons for wanting to join him. Given the ferocity of his new foes, Keiji may need the help! For older teen audiences.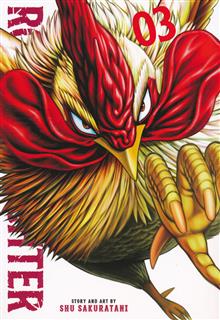 (W/A) Syu Sakuratani The fierce battle with the greed demon is over, but things are just beginning to heat up for Keiji as a video of the confrontation goes viral! The accidental fame brings unwanted attention to the heroic band of fowls. When the notoriety becomes overwhelming, Keiji finds himself seeking solace from an unexpected source. Can rooster and demon come together to find the meaning of life? For older teen audiences.
Results 1 - 3 of 3