InStockTrades will be moving across the street to a new warehouse location starting Thursday, June 1st. We will be processing orders up until Wednesday, May 31st at 12pm EST. After that point, our staff will be focusing on packing up our warehouse and transitioning to our new location. We hope to be back processing orders by Monday, June 5th. With this move we will be getting a larger warehouse which will allow us to better house our products and your orders!
We do ask for your patience during this time and ask that you please limit any order inquiries to our customer service team.
Yoshinobu Yamada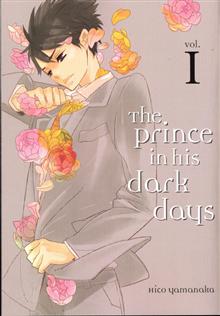 (A/CA) Hiko Yamanaka A cross-dressing dramedy about a girl from a poor family who is thrust into Japanese high society as a rich classmate's body double. Atsuko's father is a drunk, and she's shunned by her classmates as 'the poor kid.' Walking the streets in a dark fog of despair, Atsuko cons perverts out of their money to survive. Then, one day, she meets Itaru, the heir to a wealthy family, who happens to look exactly like her. Itaru hatches a plan: Atsuko will live his tedious public life for him, and she will get a taste of the luxuries enjoyed by the 1%. Everybody's (finally) happy. Right?
Results 1 - 1 of 1