InStockTrades will be moving across the street to a new warehouse location starting Thursday, June 1st. We will be processing orders up until Wednesday, May 31st at 12pm EST. After that point, our staff will be focusing on packing up our warehouse and transitioning to our new location. We hope to be back processing orders by Monday, June 5th. With this move we will be getting a larger warehouse which will allow us to better house our products and your orders!
We do ask for your patience during this time and ask that you please limit any order inquiries to our customer service team.
Asami Hinagi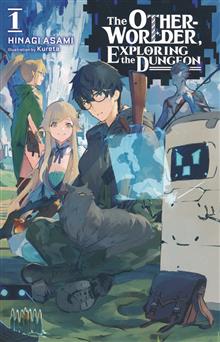 (W) Asami Hinagi (A) Kureta In this dark fantasy tale, an accident transports Soya to a parallel world filled with danger and mystery. On his quest to explore this uncharted land, he encounters a gaggle of quirky friends, like Mysranica, the god of deception and secrecy, and a pair of elf sisters banished from their forest home. Before he knows it, Soya is making rogue adventurers eat lead, beating up petty nobles, and taking on dungeons where death lurks around every corner!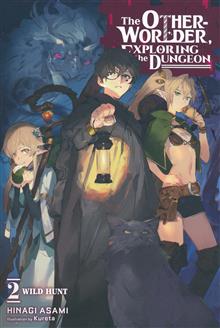 (W) Asami Hinagi (A) Kureta Continuing to work their way through the Tower of Legions on their quest to reach its 56th floor, Souya and his party decide to take on a dangerous new monster-the dragon-turtle Midranga. Little do they know, however, that this decision portends a series of devastating tragedies? As their hunt leads them to the 13th floor, shocking truths and surprising developments come to light. Is this where the adventures of Souya, Lana, ?a, Bel, Shuna, Zenobia, and Arvin meet their end?!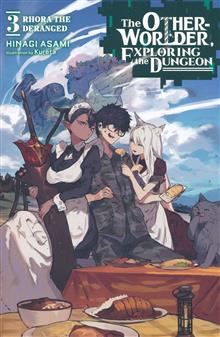 (W) Asami Hinagi (A) Kureta Though the loss of Arvin and Zenobia still weighs heavy on their hearts, Souya and his remaining party members steel themselves to take on the dungeon once again. This time, they're up against their greatest trial yet: The Deranged Stratum, a perilous section of the labyrinth where a malevolent being has been abducting countless victims. And it looks like Lana is its next target?
Results 1 - 3 of 3