InStockTrades will be moving across the street to a new warehouse location starting Thursday, June 1st. We will be processing orders up until Wednesday, May 31st at 12pm EST. After that point, our staff will be focusing on packing up our warehouse and transitioning to our new location. We hope to be back processing orders by Monday, June 5th. With this move we will be getting a larger warehouse which will allow us to better house our products and your orders!
We do ask for your patience during this time and ask that you please limit any order inquiries to our customer service team.
Simon Roy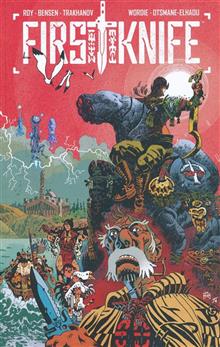 (W) Simon Roy, Daniel M. Bensen (A) Artyom Trakhanov & Various (CA) James Stokoe From SIMON ROY (PROPHET), Sideways Award-winning author DANIEL M. BENSEN (Junction), ARTYOM TRAKHANOV (UNDERTOW), JASON WORDIE (GOD COUNTRY), and HASSAN OTSMANE-ELHAOU (Red Sonja) comes a sci-fi adventure equal parts Conan the Barbarian, Nausica?, and Zardoz. In the hot ruins of far-future North America, a slave stumbles across an ancient and bloody power. A conqueror bargains with godlike beings. A soldier tries to bring back his lost world. As the full moon approaches, the remaining humans of Earth find themselves standing between the forces that once nearly destroyed it. Collects PROTECTOR #1-5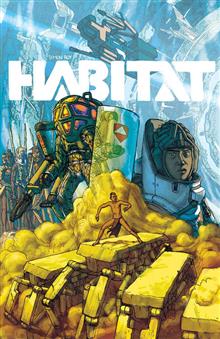 (W/A/CA) Simon Roy All his life, Hank Cho wanted to join the ranks of the Habsec-the rulers of the orbital habitat his people call home. But when he finds a powerful, forbidden weapon from the deep past, a single moment of violence sets his life-and the brutal society of the habitat-into upheaval. Hunted by the cannibalistic Habsec and sheltered by former enemies, Cho finds himself caught within a civil war that threatens to destroy his world. A new barbarian sci-fi adventure by SIMON ROY (PROPHET, JAN'S ATOMIC HEART, Tiger Lung), originally serialized in ISLAND MAGAZINE.
Results 1 - 2 of 2