InStockTrades will be moving across the street to a new warehouse location starting Thursday, June 1st. We will be processing orders up until Wednesday, May 31st at 12pm EST. After that point, our staff will be focusing on packing up our warehouse and transitioning to our new location. We hope to be back processing orders by Monday, June 5th. With this move we will be getting a larger warehouse which will allow us to better house our products and your orders!
We do ask for your patience during this time and ask that you please limit any order inquiries to our customer service team.
Bill Gaines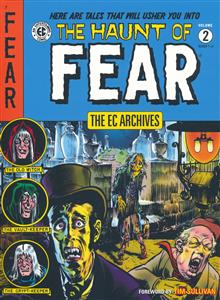 (W) Bill Gaines & Various (A) Graham Ingles & Various (CA) Graham Ingles Don't you want the Haunt?! Collecting issues #7-#12 of the classic terrifying cult horror series, and features gorgeous new digital colors-using Marie Severin's original palette as a guide, this volume includes unforgettable stories drawn by all-star comic artists Johnny Craig, Graham Ingles, Jack Davis, Jack Kamen, George Roussos, Ed Smalle, and Joe Orlando!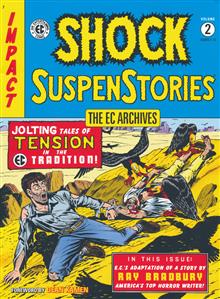 (W) Bill Gaines, Al Feldstein (A) Al Feldstein & Various (CA) Al Feldstein The classic EC series, presented as a deluxe-size trade paperback! This high-quality trade reprints the issues #7-#12 of the pulp-comic classic Shock SuspenStories! Featuring twenty-four stories by the all-star artistic talents of Al Feldstein, Jack Kamen, Jack Davis, Joe Orlando, Al Williamson, and Wally Wood.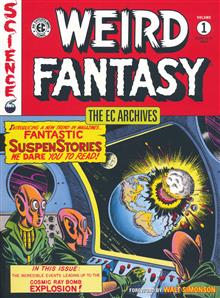 (W) Bill Gaines & Various (A) Harvey Kurtzman & Various Weird Fantasy volume one touches down at Dark Horse Comics! Fully remastered in magnificent digital color, this otherwordly volume includes twenty-four extraterrestrial tales from a stellar collection of writers and artists-Bill Gaines, Al Feldstein, Harry Harrison, Gardner Fox, Jack Kamen, Harvey Kurtzman, and Wally Wood! Collects Weird Fantasy issues #13-#17 and #6. Foreword by Walt Simonson!
Results 1 - 3 of 3