InStockTrades will be moving across the street to a new warehouse location starting Thursday, June 1st. We will be processing orders up until Wednesday, May 31st at 12pm EST. After that point, our staff will be focusing on packing up our warehouse and transitioning to our new location. We hope to be back processing orders by Monday, June 5th. With this move we will be getting a larger warehouse which will allow us to better house our products and your orders!
We do ask for your patience during this time and ask that you please limit any order inquiries to our customer service team.
Theo Ellsworth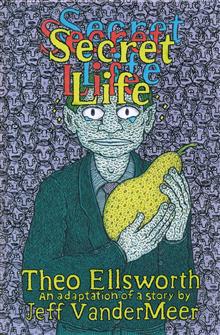 (W/A/CA) Theo Ellsworth, Jeff Vandermeer With deft insight, Secret Life observes the sinister individualism of bureaucratic settings in contrast with an unconcerned natural world. As the narrative progresses you may begin to suspect that the world Ellsworth has brought to life with hypnotic visuals is not so secret after all; in fact, it's uncannily similar to our own.
Results 1 - 1 of 1