InStockTrades will be moving across the street to a new warehouse location starting Thursday, June 1st. We will be processing orders up until Wednesday, May 31st at 12pm EST. After that point, our staff will be focusing on packing up our warehouse and transitioning to our new location. We hope to be back processing orders by Monday, June 5th. With this move we will be getting a larger warehouse which will allow us to better house our products and your orders!
We do ask for your patience during this time and ask that you please limit any order inquiries to our customer service team.
Nick, Drnaso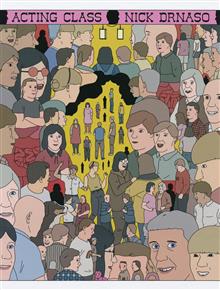 (W/A/CA) Drnaso, Nick Acting Class creates a tapestry of disconnect, distrust, and manipulation. Ten strangers are brought together under the tutelage of John Smith, a mysterious and morally questionable leader. The group of social misfits and restless searchers have one thing in common: they are out of step with their surroundings and desperate for change. When the line between real life and imagination begins to blur, the group's deepest fears and desires are laid bare. Exploring the tension between who we are and how we present, Drnaso cracks open his characters' masks and takes us through an unsettling American journey.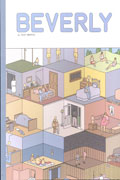 (W/A/CA) Drnaso, Nick A darkly funny portrait of Middle America seen through the stunted minds of its children. The modern lost souls of Beverly struggle with sexual anxieties that are just barely repressed and social insecurities that undermine every word they speak. Time passes, bodies change sizes, realities blur with fantasies, truths disintegrate, childhood comforts turn uncomfortable. Again and again, the civilized fa?ades of Nick Drnaso's pitch-perfect suburban landscapes crack in the face of violence and quiet brutality. Drnaso's debut graphic novel, Beverly, leaves you haunted and squirming and longing for more.
Results 1 - 2 of 2