InStockTrades will be moving across the street to a new warehouse location starting Thursday, June 1st. We will be processing orders up until Wednesday, May 31st at 12pm EST. After that point, our staff will be focusing on packing up our warehouse and transitioning to our new location. We hope to be back processing orders by Monday, June 5th. With this move we will be getting a larger warehouse which will allow us to better house our products and your orders!
We do ask for your patience during this time and ask that you please limit any order inquiries to our customer service team.
Ichimei Tsukushi
(W) Ichimei Tsukushi (A) Enji To fulfill his master's last request, half-human wand craftsman Ix must repair a staff belonging to a girl named Yuui. There's just one problem-in order to mend the staff's core, Ix must obtain the heart of a dragon, the last of which supposedly died out 1,000 years ago. Running up against a strict time limit before his contract expires, Ix must somehow find a long lost dragon and repair the wand all by summer's end.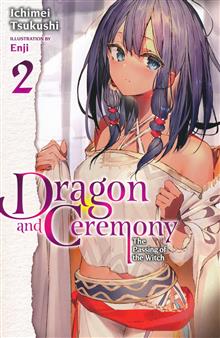 (W) Ichimei Tsukushi (A) Enji When someone unravels the Wand Wall, the cornerstone of the Royal Capital's defenses, apprentice wandmaker Ix is all but forced to investigate the perpetrator and determine their identity. Fortunately, he won't be going it alone-both his friend, Yuui, and her classmate, Noba, tag along to lend their assistance. The few clues the trio can find lead them to the outskirts of an isolated village, where a man-eating, immortal witch is said to dwell. But as the case and the investigators' attachment to it grow more complex, what shocking revelations will come to light...?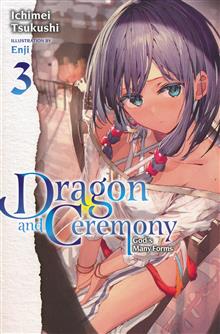 (W) Ichimei Tsukushi (A) Enji Ix travels to a monastery located in the city of Estosha to deepen his understanding of wandmaking. However, his encounters with other wandmakers there lead him to reevaluate what it means to be a craftsman. Meanwhile, Yuui gets wrapped up in a Marayist power struggle and finds herself heading to Estosha with Nova to attend a theological conference. But what could the New Order sect want with an outsider like her?
Results 1 - 3 of 3