InStockTrades will be moving across the street to a new warehouse location starting Thursday, June 1st. We will be processing orders up until Wednesday, May 31st at 12pm EST. After that point, our staff will be focusing on packing up our warehouse and transitioning to our new location. We hope to be back processing orders by Monday, June 5th. With this move we will be getting a larger warehouse which will allow us to better house our products and your orders!
We do ask for your patience during this time and ask that you please limit any order inquiries to our customer service team.
Bunta Kinami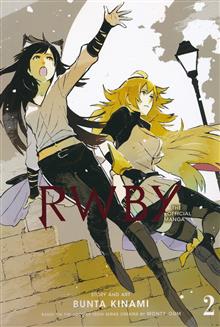 (W) Bunta Kinami, Monty Oum (A) Bunta Kinami Ruby's first year at Beacon Academy continues! Team RWBY has officially formed, and Ruby Rose is their leader. While Roman Torchwick still lurks in the shadows, new forces begin to move against Beacon Academy. Who are the White Fang, and what does Blake know about them? For teen audiences.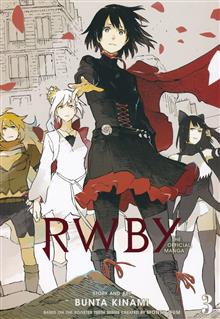 (W/A/CA) Bunta Kinami Roman Torchwick's plans have been laid bare, and now it's up to Team RWBY to save the day! This is everything they've been training for at Beacon Academy. Ruby is ready to protect the people of Remnant from Torchwick's machinations, and Weiss, Blake and Yang are right by her side. The final volume of RWBY: The Official Manga is here, and Torchwick doesn't stand a chance!
Results 1 - 2 of 2