InStockTrades will be moving across the street to a new warehouse location starting Thursday, June 1st. We will be processing orders up until Wednesday, May 31st at 12pm EST. After that point, our staff will be focusing on packing up our warehouse and transitioning to our new location. We hope to be back processing orders by Monday, June 5th. With this move we will be getting a larger warehouse which will allow us to better house our products and your orders!
We do ask for your patience during this time and ask that you please limit any order inquiries to our customer service team.
Daniel Barnes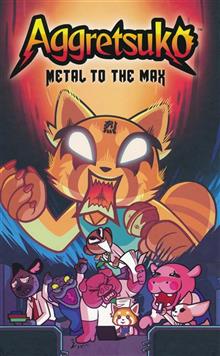 (W) Daniel Barnes & Various (A) D.J. Kirkland (CA) CJ Cannon BASED ON THE HIT NETFLIX SHOW! FROM THE CREATORS OF GUDETAMA & HELLO KITTY! Sanrio and Oni Press join forces to bring Aggretsuko to comics for the first time! Aggretsuko, the hit Netflix show in production for season three, stars Retsuko the Red Panda, a young office worker stuck in a thankless job, whose only stress release is singing heavy metal at the local karaoke joint. With the help of her friends, can she ever find the job satisfaction she craves-not to mention adventure, the approval of her mother, and even... love?! These comics explore all these issues and more, brought to life by today's top talent!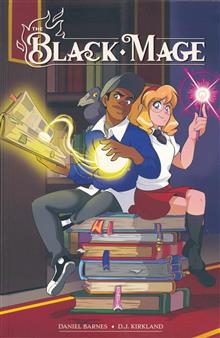 (W) Daniel Barnes (A/CA) D.J. Kirkland When St. Ivory Academy, a historically white wizarding school, opens its doors to its first-ever black student, everyone believes that the wizarding community is finally taking its first crucial steps toward inclusivity. Or is it? When Tom Token, the beneficiary of the school's 'Magical Minority Initiative,' begins uncovering weird clues and receiving creepy texts on his phone, he and his friend, Lindsay, stumble into a conspiracy that dates all the way back to the American Civil War, and could cost Tom his very soul.
Results 1 - 2 of 2