InStockTrades will be moving across the street to a new warehouse location starting Thursday, June 1st. We will be processing orders up until Wednesday, May 31st at 12pm EST. After that point, our staff will be focusing on packing up our warehouse and transitioning to our new location. We hope to be back processing orders by Monday, June 5th. With this move we will be getting a larger warehouse which will allow us to better house our products and your orders!
We do ask for your patience during this time and ask that you please limit any order inquiries to our customer service team.
Erick Freitas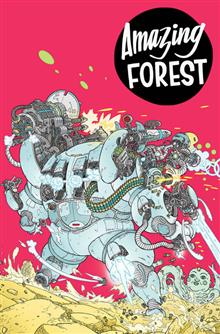 (W) Erick Freitas, Ulises Farinas (A) Dufour, Julien & Various (CA) Ulises Farinas Tales for the bold. Ideas for the strange. Wicked concepts that stir the minds of those with darkness in their hearts. A modern anthology that lends itself to a time when stories were short and ugly. Written by Ulises Farinas and Erick Freitas, each comic is drawn by a different, amazingly talented artist each lending their unique talents to bring horrible happiness to the readers' skulls!
Results 1 - 1 of 1