InStockTrades will be moving across the street to a new warehouse location starting Thursday, June 1st. We will be processing orders up until Wednesday, May 31st at 12pm EST. After that point, our staff will be focusing on packing up our warehouse and transitioning to our new location. We hope to be back processing orders by Monday, June 5th. With this move we will be getting a larger warehouse which will allow us to better house our products and your orders!
We do ask for your patience during this time and ask that you please limit any order inquiries to our customer service team.
Randy Stradley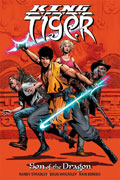 (W) Randy Stradley (A/CA) Doug Wheatley Blood, death, and fire-the darkest magic. A monstrous secret from King Tiger's past hunts the warrior mystic, but can Tiger's skills and sorcery overcome a supernatural obscenity linked to his own destiny? If Tiger falls, the Dragon rises! Collects the King Tiger miniseries and stories from Blackout #1-#4.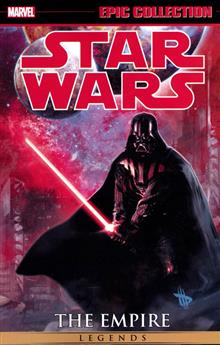 (W) Randy Stradley (A) Dave Ross, Doug Wheatley (CA) Dave Wilkins The dark times continue! As the Empire strengthens its grip in the wake of Star Wars Episode III Revenge of the Sith, the remaining Jedi are marked for death! Jedi Master K'kruhk faces a battle for his life - one with deadly parallels for Bomo Greenbark and the crew of the smuggler vessel Uhumele. Meanwhile, Master Dass Jennir is down to his last credit and faces a stark choice: compromise his ideals or starve. Being a Jedi may make him an outlaw, but does being an outlaw mean he's no longer a Jedi? Darth Vader doesn't care: He's on Dass's trail either way - and so is the dread assassin Falco Sang! Collecting STAR WARS: DARK TIMES #6-17, STAR WARS: DARK TIMES - BLUE HARVEST #0 and STAR WARS: DARK TIMES - OUT OF THE WILDERNESS #1-5. Rated T
Results 1 - 2 of 2