InStockTrades will be moving across the street to a new warehouse location starting Thursday, June 1st. We will be processing orders up until Wednesday, May 31st at 12pm EST. After that point, our staff will be focusing on packing up our warehouse and transitioning to our new location. We hope to be back processing orders by Monday, June 5th. With this move we will be getting a larger warehouse which will allow us to better house our products and your orders!
We do ask for your patience during this time and ask that you please limit any order inquiries to our customer service team.
Wataru Nadatani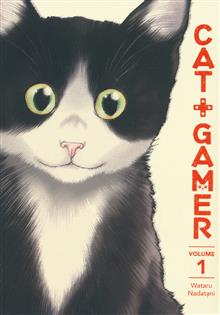 (W/A/CA) Wataru Nadatani Riko, a twenty-nine-year-old office worker with an obsession for video games, finds her quiet life upended when she takes in a stray cat! Her coworkers can't quite figure her out-she never talks about her personal life, she never works overtime, and she never joins them for happy hour. Is she antisocial? Nope, she's rushing home to play video games! One day, a stray cat is found in the office parking lot, and before Riko knows it, the cat has moved in with her! Having no experience with pets, Riko uses lessons drawn from video games to guide her in cat care, while her cute companion tries to understand her behavior through a cat's worldview. Available for the first time in English!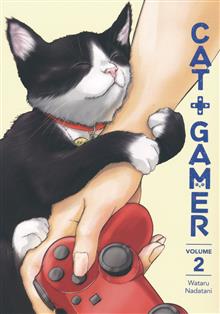 (W/A/CA) Wataru Nadatani A quiet office worker embraces her new role as a cat mom when she begins sharing superfluous amounts of cat photos on the internet. Riko can't help it-her tuxedo cat is just too cute! Will her coworkers feel the same or will it add to their bewilderment about her? At home, Riko learns more about Musubi, from favorite toys such as a free grocery bag to their shared joy of video games. And Musubi himself learns a new trick-how to tell her when it's dinner time!
Results 1 - 2 of 2