InStockTrades will be moving across the street to a new warehouse location starting Thursday, June 1st. We will be processing orders up until Wednesday, May 31st at 12pm EST. After that point, our staff will be focusing on packing up our warehouse and transitioning to our new location. We hope to be back processing orders by Monday, June 5th. With this move we will be getting a larger warehouse which will allow us to better house our products and your orders!
We do ask for your patience during this time and ask that you please limit any order inquiries to our customer service team.
Mr.Fish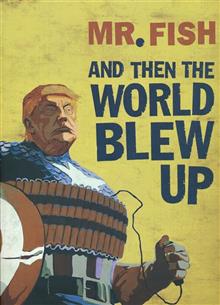 (W/A/CA) Mr.Fish And Then the World Blew Up is a collection of cartoons, illustrations, personal essays, culture-war correspondence and interviews with famous intellectual and artistic outlaws, who, like the author, are just trying to defuse the apocalyptic bomb that is the miracle of our Creation. Drawn, painted, and collaged in Mr. Fish's many virtuosic styles, And Then the World Blew Up is an eloquent take-no-prisoners response to American political life.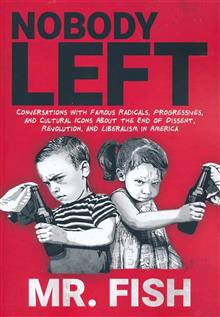 (W/A/CA) Mr.Fish What does it mean to be a 'leftist' in America nowadays? The author, known for his savage political cartoons, interviews some of the leading participants of the late twentieth century's counterculture and New Left movements - Mort Sahl, Joan Baez, Tariq Ali, Lily Tomlin, Calvin Trillin, Dennis Kucinich, Christopher Hitchens, and others - in search of answers. The conversations, generously illustrated by Mr. Fish, will blow your mind.
Results 1 - 2 of 2