InStockTrades will be moving across the street to a new warehouse location starting Thursday, June 1st. We will be processing orders up until Wednesday, May 31st at 12pm EST. After that point, our staff will be focusing on packing up our warehouse and transitioning to our new location. We hope to be back processing orders by Monday, June 5th. With this move we will be getting a larger warehouse which will allow us to better house our products and your orders!
We do ask for your patience during this time and ask that you please limit any order inquiries to our customer service team.
Zach Craley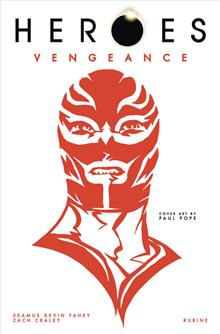 (W) Zach Craley, Seamus Fahey (A) Rubine The five-part Vengeance story arc focuses on Oscar Gutierrez's origins and time as the second El Vengador, before the mantle was passed to his brother Carlos in Heroes Reborn. Guest-starring Father Mauricio, Officer Dearing, and other characters from the Heroes Reborn show.
Results 1 - 1 of 1