InStockTrades will be moving across the street to a new warehouse location starting Thursday, June 1st. We will be processing orders up until Wednesday, May 31st at 12pm EST. After that point, our staff will be focusing on packing up our warehouse and transitioning to our new location. We hope to be back processing orders by Monday, June 5th. With this move we will be getting a larger warehouse which will allow us to better house our products and your orders!
We do ask for your patience during this time and ask that you please limit any order inquiries to our customer service team.
Usa Nintendo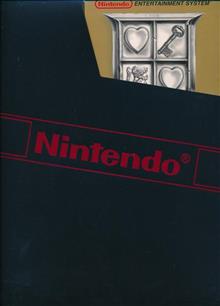 (W/A/CA) Usa Nintendo This 320-page book is an exhaustive guide to The Legend of Zelda from the original The Legend of Zelda to Twilight Princess HD. It's a comprehensive collection of enemies and items, potions to poes, an expansion of the lore touched upon in Hyrule Historia, concept art, screencaps, maps, main characters and how they relate, languages, and much, much more, including an exclusive interview with Series Producer, Eiji Aonuma! This, the last of The Goddess Collection trilogy, which includes Hyrule Historia and Art & Artifacts, is a treasure trove of explanations and information about every aspect of The Legend of Zelda universe!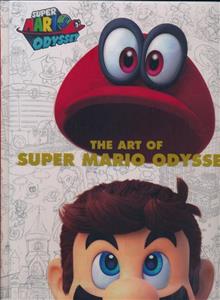 (W/A) Usa Nintendo Take a globetrotting journey all over the world-and beyond!-with this companion art book to the hit video game for the Nintendo Switch™ system! In October of 2017, Super Mario Odyssey™ took the gaming world by storm. Now, discover the art and expertise that went into creating one of Nintendo's best-loved games! This full-color hardcover volume clocks in at 368 pages and features concept art, preliminary sketches, and notes from the development team, plus insight into some early ideas that didn't make it into the game itself! Explore the world of Super Mario Odyssey from every angle, including screen shots, marketing material, and more, to fully appreciate this captivating adventure.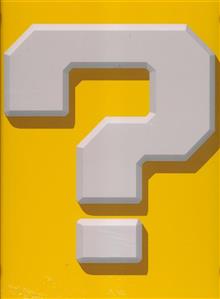 (W) Usa Nintendo The Super Mario Encyclopedia is jam-packed with content from all seventeen Super Mario games and spans more than 30 years of the franchises history-from the original Super Mario Bros to Super Mario 3D World. Track the evolution of the Goomba, witness the introduction of Yoshi, and relive your favorite levels. This tome also contains an interview with producer Takashi Tezuka, tips to help you find every coin, star, sun, and mushroom--even explanations of glitches! With information on enemies, items, obstacles, and worlds from over thirty years of Mario, Super Mario Encyclopedia is the definitive resource for everything Super Mario! This deluxe limited edition comes with an embossed slipcase specially designed to look like the iconic Super Mario Question Mark Block! Inside, you'll find one of four covers-Super Mushroom, Fire Flower, Super Star, or 1-Up Mushroom-each accentuated with shimmering holofoil! The book also includes a ribbon bookmark, printed with the original vine design from Super Mario Bros., and a sky-and-cloud design printed along the pages' edge. o Buy
Results 1 - 3 of 3