InStockTrades will be moving across the street to a new warehouse location starting Thursday, June 1st. We will be processing orders up until Wednesday, May 31st at 12pm EST. After that point, our staff will be focusing on packing up our warehouse and transitioning to our new location. We hope to be back processing orders by Monday, June 5th. With this move we will be getting a larger warehouse which will allow us to better house our products and your orders!
We do ask for your patience during this time and ask that you please limit any order inquiries to our customer service team.
Kazuhiro Fujita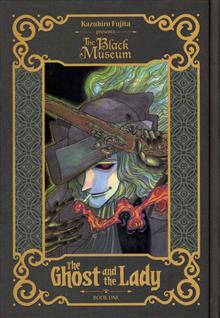 (W/A/CA) Kazuhiro Fujita A blend of historical fiction and Gothic ghost story featuring a fictionalized version of Florence Nightingale from a renowned creator. A twisting, twisted mystery plot will keep readers engaged in the fashion of mature manga hits like Monster and Uzumaki. Deep in Scotland Yard in London sits an evidence room, where artifacts of the greatest mysteries in London history are kept. In this 'Black Museum' sits two bullets, fused together after a head-on collision. This was the key piece of evidence in a case that brought together a supernatural Man in Gray and the famous nurse and activist Florence Nightingale, the only person who can see him. Surrounded by war and suffering, the lady enters into a desperate pact with this ghostlike man.
Results 1 - 1 of 1