InStockTrades will be moving across the street to a new warehouse location starting Thursday, June 1st. We will be processing orders up until Wednesday, May 31st at 12pm EST. After that point, our staff will be focusing on packing up our warehouse and transitioning to our new location. We hope to be back processing orders by Monday, June 5th. With this move we will be getting a larger warehouse which will allow us to better house our products and your orders!
We do ask for your patience during this time and ask that you please limit any order inquiries to our customer service team.
Amelie Flechais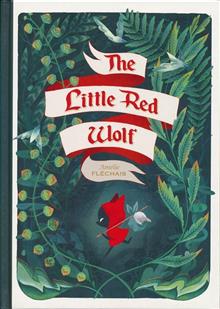 (W/A/CA) Amelie Flechais Once upon a time in the middle of a thick and mysterious forest stood a strange tree house, the home of a little wolf know to everyone as 'Little red wolf'? Lose yourself in in the dark forests of Am?lie Fl?chais' spectacular artwork. A young wolf, on a journey to bring his grandmother a rabbit, is charmed by the nice little girl who offers to help him? but nice is not the same as good. A haunting fairy tale for children and adults alike.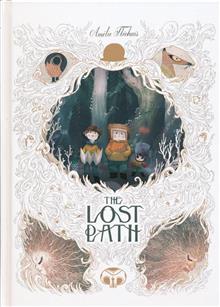 (W/A/CA) Amelie Flechais Three young boys set off from Camp Happiness, determined to win a treasure hunt. But the shortcut they take leads to something far more spectacular and sinister! All manner of magical beasties live in these woods, and the kids find themselves caught between warring Forest Spirits.
Results 1 - 2 of 2