InStockTrades will be moving across the street to a new warehouse location starting Thursday, June 1st. We will be processing orders up until Wednesday, May 31st at 12pm EST. After that point, our staff will be focusing on packing up our warehouse and transitioning to our new location. We hope to be back processing orders by Monday, June 5th. With this move we will be getting a larger warehouse which will allow us to better house our products and your orders!
We do ask for your patience during this time and ask that you please limit any order inquiries to our customer service team.
Marc Vedrines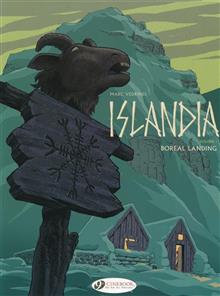 (W/A/CA) Marc Vedrines A young Frenchman goes on a quest to the heart of 17th century Iceland, where he will discover the people, beliefs, legends and magic unique to that singular island. Sometime during the 1600s, Jacques, a young orphan from France, stows away aboard a fishing boat heading to Icelandic waters. Willing to brave the dangers and the rough life of a sailor, he is intent on one goal: to go to Iceland. There he hopes to find answers to the mysterious visions that have plagued him since childhood, to his unexplained ability to speak and read Icelandic, and also to the strange phenomena that sometimes occur around him.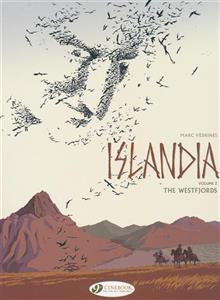 (W/A/CA) Marc Vedrines Jacques continues his journey through the heart of Iceland, still looking for answers to questions even he doesn't quite understand. However, he unknowingly leaves behind a trail of disasters and tragedies that strike every one he's come close to. Pursued first by vengeful men, then by the authorities, he eventually arrives in a village where he finds a rocky formation that he's dreamed of long before touching down on the island.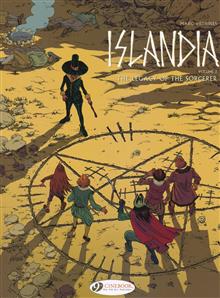 (W/A/CA) Marc Vedrines Jacques is dead, burned at the stake for sorcery by terrified villagers. The truth, however, is that Jacques never existed, and was merely the reincarnation of all-powerful Icelandic sorcerer Grimu. His soul, freed at the moment of his second death, has possessed the local magistrate, and his thirst for vengeance makes him commit terrible deeds. The island's authorities are after him, though, and far worse than that: God himself has turned his eye towards the man who defies him!
Results 1 - 3 of 3