InStockTrades will be moving across the street to a new warehouse location starting Thursday, June 1st. We will be processing orders up until Wednesday, May 31st at 12pm EST. After that point, our staff will be focusing on packing up our warehouse and transitioning to our new location. We hope to be back processing orders by Monday, June 5th. With this move we will be getting a larger warehouse which will allow us to better house our products and your orders!
We do ask for your patience during this time and ask that you please limit any order inquiries to our customer service team.
Jack Kamen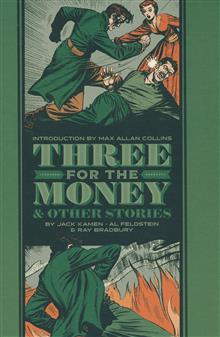 (W) Jack Kamen, Ray Bradbury (A) Al Feldstein This volume of the New York Times' bestselling series includes the infamous 'The Orphan' - one of the stories that got EC Comics into hot water during the U.S. Senate's investigation into comic books. Also included are 'The October Game,' 'Frozen Assets!' and 'Standing Room Only' along with the title story, all pains-takingly restored. Like every book in The Fantagraphics EC Artists' Library, this volume also features essays and notes by EC experts on these classic masterpieces.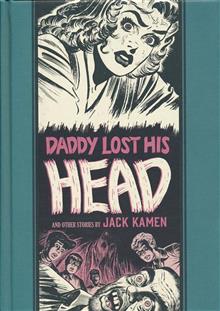 (W) Jack Kamen, Ray Bradbury (A) Al Feldstein Famed for his deft delineations of beautiful, scheming women, handsome jealous husbands, and not-so-innocent children, Jack Kamen returns with a collection of over 20 classic EC horror tales from The Vault of Horror, Tales From the Crypt, and The Haunt of Fear. Like every book in the Fantagraphics EC Artists' Library, Daddy Lost His Head and Other Stories also features essays and notes by EC experts on these superbly crafted, classic masterpieces.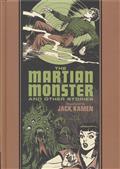 (W) Jack Kamen, Al Feldstein Sci-fi classics from an EC Comics great! In Jack Kamen's first stories for Weird Science and Weird Fantasy, he and writer Al Feldstein explore the unexpected twists and turns that arise from the unintended consequences of new inventions such as matter transmitters, molecular duplicators, shrinking rays, time machines, and too-perfect robots. Well-known for his sure hand and slick line and his chic depictions of 1950s-style glamour, Kamen delights in bringing Feldstein's wicked scripts to graphic life-but there's surprisingly sharp social and political commentary as well, with stories that foreshadow the threat of climate change and the perils of artificial intelligence. From the creation of a miniature civilization to femmes fatale from the future to the precise prediction of the sun going nova, you'll find this collection of sci-fi shockers to be some weird science, indeed!
Results 1 - 3 of 3