InStockTrades will be moving across the street to a new warehouse location starting Thursday, June 1st. We will be processing orders up until Wednesday, May 31st at 12pm EST. After that point, our staff will be focusing on packing up our warehouse and transitioning to our new location. We hope to be back processing orders by Monday, June 5th. With this move we will be getting a larger warehouse which will allow us to better house our products and your orders!
We do ask for your patience during this time and ask that you please limit any order inquiries to our customer service team.
Yuusuke Kishi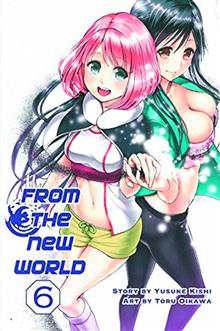 (W) Yuusuke Kishi (A/CA) Toru Oikawa A grand tale of the fate of humanity upon obtaining God's gift - telekenesis! Yet beneath this thrilling adventure lie deep themes about the driving forces in life. Humanity, with the new found 'power of the gods' is on the brink. A new species of beast, with the intelligence of man, and another race monsters begin to clash in this unpredictable story told through the adventues of a group of six youth whose telekenetic abilities have such been revealed.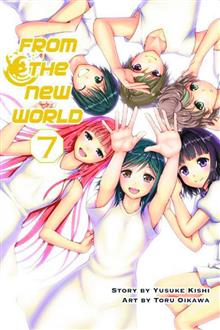 (W) Yuusuke Kishi (A/CA) Toru Oikawa Based on the award-winning novel by Yusuke Kishi, Toru Oikawa's adaptation pulls readers into a fantastic world that, while familiar, is unique to any they have ever experienced. Complex and engaging, From the New World is a truly unique reading experience.
Results 1 - 2 of 2