InStockTrades will be moving across the street to a new warehouse location starting Thursday, June 1st. We will be processing orders up until Wednesday, May 31st at 12pm EST. After that point, our staff will be focusing on packing up our warehouse and transitioning to our new location. We hope to be back processing orders by Monday, June 5th. With this move we will be getting a larger warehouse which will allow us to better house our products and your orders!
We do ask for your patience during this time and ask that you please limit any order inquiries to our customer service team.
Mike Arens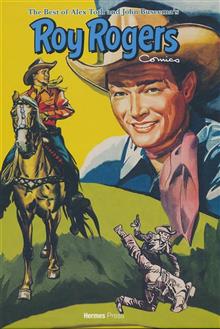 (A) Alex Toth, John Buscema Hermes Press presents the comic book adventures of Roy Rogers, King of the Comics, originally published by Dell. This 256 page collection exclusively features the work of two of the Silver Age's most important artists, Alex Toth and John Buscema, and Each story was hand picked by Roy's son, Dusty and include his favorite tales. This book brings together not only the best western tales of America's favorite cowboy but also presents these stories by two of the most noteworthy artists of the period. This volume also includes, original artwork, documentary material, an introduction by Roy 'Dusty' Rogers, Jr. and and an extensive essay.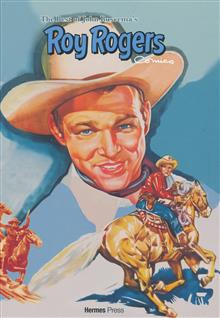 (A) John Buscema Exclusively featuring the art of comic great John Buscema, this collection features 272 pages of action packed Roy Rogers King of the Cowboys comics specially selected by Roy's son, Dusty!
Results 1 - 2 of 2