InStockTrades will be moving across the street to a new warehouse location starting Thursday, June 1st. We will be processing orders up until Wednesday, May 31st at 12pm EST. After that point, our staff will be focusing on packing up our warehouse and transitioning to our new location. We hope to be back processing orders by Monday, June 5th. With this move we will be getting a larger warehouse which will allow us to better house our products and your orders!
We do ask for your patience during this time and ask that you please limit any order inquiries to our customer service team.
Jaouen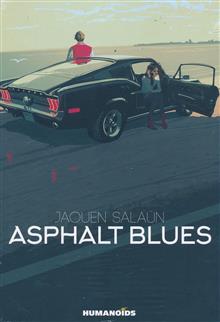 (W) Jaouen 2032. It's been thirteen years since Nina and Mick split up. Both have since rebuilt their lives, but at what cost? Nina lives with a powerful man who is jealous of her attraction to others, while Mick's wife suffers from severe depression. The two former lovers don't know it, but their daily lives remain intertwined-each moment intersecting with another, driving towards cataclysmic actions on both grand and personal scales, culminating in a deeply poetic and sensual exploration of the disenchantment of love.
Results 1 - 1 of 1