InStockTrades will be moving across the street to a new warehouse location starting Thursday, June 1st. We will be processing orders up until Wednesday, May 31st at 12pm EST. After that point, our staff will be focusing on packing up our warehouse and transitioning to our new location. We hope to be back processing orders by Monday, June 5th. With this move we will be getting a larger warehouse which will allow us to better house our products and your orders!
We do ask for your patience during this time and ask that you please limit any order inquiries to our customer service team.
Ben Oliver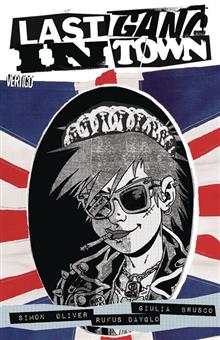 (W) Ben Oliver (A) Rufus Dayglo (CA) Rob Davis This title collecting the 6-issue miniseries kicks off in England, 1976: the country coming apart at its flared corduroy seams, a decade after the Great Train Robbery, when British crime has gone decidedly soft in the middle. Time for a new generation of criminals to rise: a band of snotty-nosed heroes driven by destiny and cheap cider, who will strike fear back into the establishment, put art back into crime and crime back into art, and pull off the heist of the century.
Results 1 - 1 of 1