InStockTrades will be moving across the street to a new warehouse location starting Thursday, June 1st. We will be processing orders up until Wednesday, May 31st at 12pm EST. After that point, our staff will be focusing on packing up our warehouse and transitioning to our new location. We hope to be back processing orders by Monday, June 5th. With this move we will be getting a larger warehouse which will allow us to better house our products and your orders!
We do ask for your patience during this time and ask that you please limit any order inquiries to our customer service team.
Sean Dillon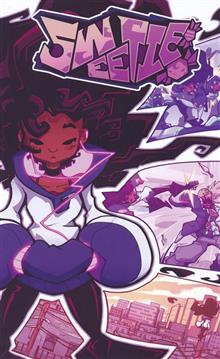 (W) Sean Dillon, Steven Petrivelli (A/CA) Sean Dillon Maggie isn't your typical fangirl. Through keen observation and unbending determination, she has taught herself all the death-defying stunts and fighting styles of her favorite action stars and superheroes! Unfortunately, Maggie has kept her eccentric hobby to herself, ever since it earned her the label of 'nerd' among her classmates. After all, superheroes and evil villains are all kid stuff... right? Wrong! On the eve of her first day of high school, Maggie has a run-in with an evil mercenary group known as the Numbers. After years of training, it's up to Maggie to be the self-taught superhero the city needs! But is she truly ready for the responsibility that comes with the title of 'hero'? Can Maggie save her city and maintain a normal high school life all on her own?
Results 1 - 1 of 1